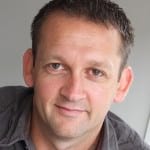 Principal Consultant - Agile | Lean at Double-O Consultants
I've had the pleasure of managing Kim and have found him to be a highly-focused and very skilled software developer. He works hard to ensure he achieves high quality in everything he develops and always has his employer's interests at heart.

He wants to achieves great results and will drive himself and others around him to achieve this. Any organisation Kim is involved with will benefit immensely from his involvement.